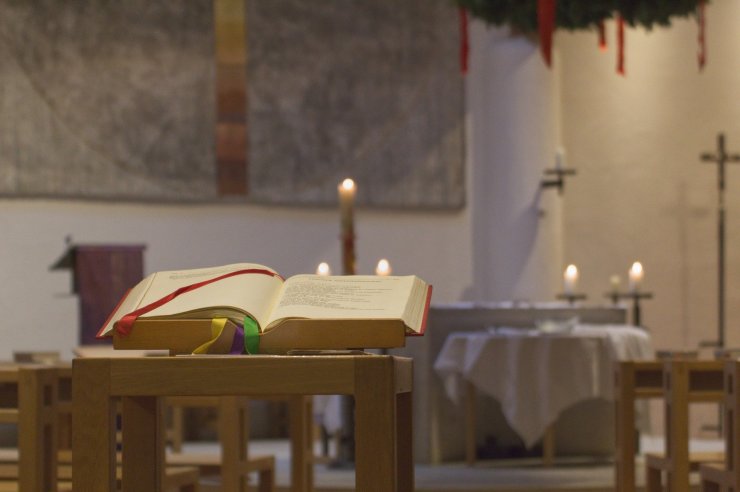 The president of the National Council of Churches in India (NCCI) shared his Christmas message with believers asking them to spend this Christmas in a simple way remembering the true meaning of coming of the Saviour.
In a letter published earlier this month, The Most Rev. Dr. P. C. Singh addressed the NCCI family with an opening Christmas Bible verse from John 1:14.
"There cannot be a more relevant Bible verse for Christmas this year than John 1.14, where our great yearning is met by the assurance of the Word of God. The reason is obvious. We live in a world torn apart by the attack of the great pandemic. COVID-19 is not just a serious health hazard only. It is a plague which has affected our courage, mental peace, family life, economy, spiritual life, educational system, job security and future planning in all areas of life," he wrote in the letter.
For more than 10 months, the devastating pandemic took away millions of lives across the world. Rev. Singh pointed to the Bible and said if someone has the power and courage to come and live with us to heal us, comfort us and restore us, the word of God states that all these things are completely accomplished in the birth of Jesus.
"The Word became flesh and dwelt among us [John 1:14]. He is very much present among us as Immanuel, 'God with us,'" he shared in the letter.
Due to COVID-19 pandemic, Rev. Singh wishes his Church, the Church of North India, and his Diocese, the CNI Diocese of Jabalpur to celebrate a low-key Christmas without compromising on the true sense of the coming of the Lord, Jesus Christ.
"Rediscover the real meaning of The basics of Christmas is about celebrating the advent of Christ. It means 'coming' of the savior of the world. His coming brought us hope, peace and joy. No Coronavirus can take away the hope, peace and joy of this great event. We have to reassure ourselves that God in Jesus has forgiven our sins and redeemed us."
He asked Christians to observe Christmas in a simple way and spend the Christmas evening with family. "Do not spend more than you require. Let the decorations and trees in your churches be modest," he suggested.
"Share Christmas joy with those who cannot Let us focus our attention on the less privileged people around us. Let us share food packets and clothes with them in this cold season. The spirit of Christmas is also about love and serving. When we reach out to help others, it will reduce our pain and frustration and bring peace and joy in our heart. That kind of sacrifice is the true spirit of Christmas, and God truly honors such lives. May this Christmas make a difference in our life!" Rev. Singh wrote.
Furthermore, the Christian leader said, "Year 2020 has been a year that we do not want to remember again because of the trauma through which all of us passed. Yet, we want to thank God for being with us while we walked through the valley of the shadow of death. The COVID-19 account may not be closed in our lives for some more months. We have to continue living with it taking care of others and ourselves. May God bless you with his accompaniment in all your life situations during the New Year."
Finally, the NCCI president wished everyone a "Blessed Christmas and a New Year of great Healing and Hope."