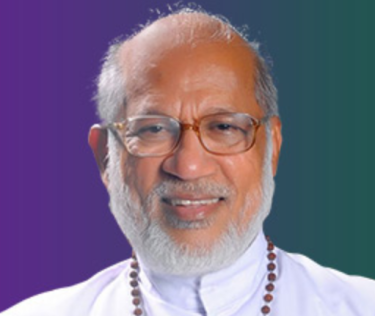 Following the reinstatement of one of the four cardinals in June, hundreds of angry priests are rebelling against India's Catholic Church.
In 2018, Pope Francis suspended Cardinal George Alencherry for mishandling church-related funds and accused him of cheating and conspiracy. But according to Alencherry, enemies in the church forged the documents in order to make him look guilty.
The cardinal's reinstatement as archbishop with all church administrative powers has led hundreds of priests to publicly protest against the decision. Around 450 priests gathered at the bishop's house in Kochi and launched a hunger strike and prayer vigil. More than 360 priests demanded an investigation along with a public release of the report and have sent a petition to the Vatican.
Fr. Joseph Parekkattil, one of the protesting priests, determined to fast unto death to highlight the demands of the priest. The Hindu described this an unprecedented action in the history of the Catholic Church in Kerala.
Last May, the Ernakulam-Angamaly Syro-Malabar Church read out a circular at all churches criticizing Alencherry, which is yet another unprecedented move.
Fr. Kuriakose Mundadan, secretary of the presbyteral council said, "We were expecting a positive note from Vatican, but unfortunately we got a shock that [the] Vatican terminated the apostolic administrator and brought back Cdl. Alencherry."
Archdiocese priests want to keep the cardinal from presiding over the synod of bishops, scheduled for early August.
According to Father Mundadan, the priests met the synod's members and presented their demands after which the hunger strike came to an end. "They gave us assurance that our demands will be put forward in the coming synod in August," he said.