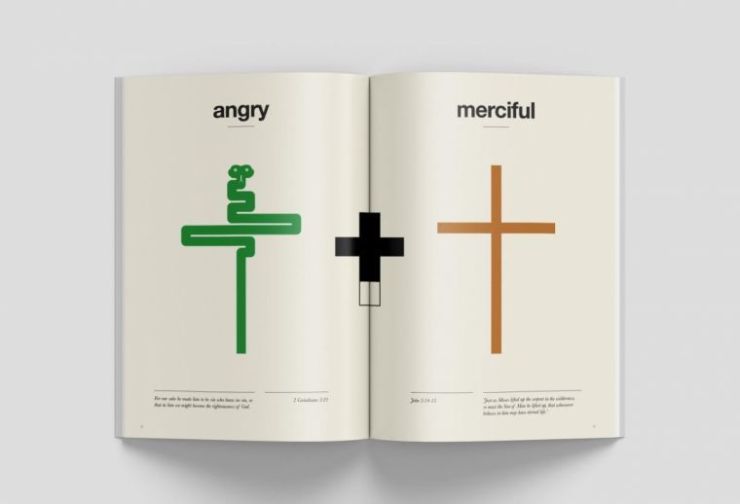 At first glance it can seem like God's Word is full of contradictions, but in his new book "Both-And", Ross Cunningham explains how all of the apparent paradoxes in the Bible can beautifully co-exist.
Ross speaks to Christian Today about what inspired him to write the book and how we can make sense of some of the apparently contradictory aspects of the Bible. 
CT: One of the contradictions you seek to unpack in your book is God as both "angry" and "merciful", an idea that a lot of non-believers struggle with. You write that we "can't sugarcoat the reality that God is angry at us". What do you think we lose if we downplay the reality of that anger?
Ross: I think it disrupts both the justice of God and the grace of God. His righteous anger at sin — at what is broken in his creation — is what makes his salvation for us especially amazing. If God was calling us to return to him, and his anger was simply waived, then it would minimise the grace on offer.
The truth is that God's anger is righteous; he has the right to be angry at us and at our sin. We are the reason his creation is groaning. Yet the unexpected grace we see on the cross is that he shields us from that very anger through Christ. His wrath is willingly taken by Christ on our behalf.
It seems like anger and mercy are a contradiction and can't possibly go together, but they are both necessary components of a just God. God himself takes the wrath we deserve, and we receive his mercy. Amazing grace!
CT: You argue that it's a misconception to differentiate between the 'God of the Old Testament' and the 'God of the New Testament', as if they are not the same God. Why do you think that is a misconception?
Ross: I think a lot of people grow up learning 'Bible stories' and then, perhaps inadvertently, think about some of the harsher stories in the same way that we might think about mythical childhood stories, like Little Red Riding Hood, for example. If we feel confused or even horrified by the severity of some of these stories, we tend to relegate them to the sphere of folklore, rather than historical account. And so, because of the harsh reality of many of the Old Testament accounts, I think we're naturally in more danger of mythologising the Old Testament in our thinking.
And of course, there are harsh lessons in it — the Israelites seem to be in a washing machine cycle of getting things wrong and experiencing God's anger and judgement as a result of their failings. But it just takes a little bit of unpacking to see that there is a perfect continuity between the Old and the New Testament, and to see that it's the same God throughout.
I think we can understand this best through the idea of covenants.The covenant of grace, initiated by God all the way back with Abraham in Genesis, is the same covenant of grace that we enter into with him today. The new covenant, that Jesus fulfils, is just the last and final update of the same agreement. So God's grace is clearly not just a New Testament concept (in the same way that his anger cannot be neatly apportioned to the Old). We perhaps just see his grace more easily in the New Testament because Jesus lives it out for us in person. But, with a little investigation, we can see that all aspects of God's nature (anger, love, mercy, grace, goodness, justice etc) are all present throughout the entire narrative of the Bible.
Read the full article here.