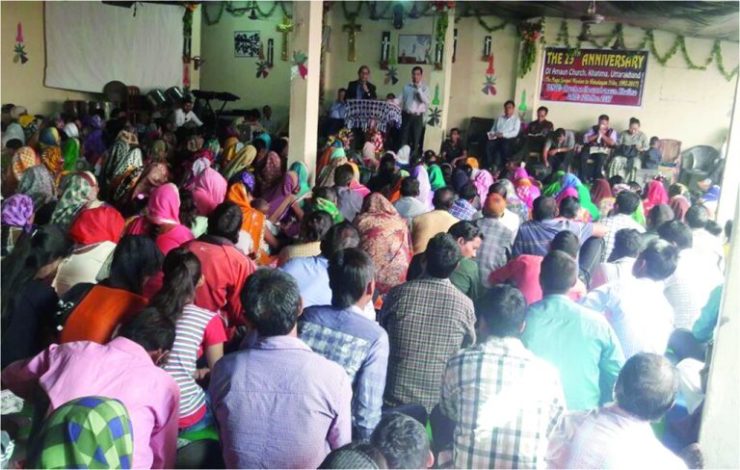 Naga Christian missionaries have observed 25th anniversary of "Naga mission to Himalayan tribes" (1992-2017). On Nov. 12, they celebrated the silver jubilee at Khatima in Nainital district in Uttarakhand.
On the previous day of the event, a church building at Babathan in Nepal was dedicated.
People travelled from Khatima by 12 motorbikes through hanging bridges and thick woods to take part in the celebrations.
"Amidst widespread of rumors, fear psychosis, and apprehension of opposition and imminent persecution, the anniversary was successfully celebrated with a crowd of one thousand plus including 30 pastors, local believers and those coming from Nagaland," a press release stated, according to Eastern Mirror.
After a speech by Rev. Dr Phuveyi Dozo, who is said to have pioneered the mission, a book, 'A Journey of Naga Mission to Himalayan Tribes,' was released.
The participants "rejoiced and renewed their commitment for Jesus Christ to remain immoveable and continue to disciple their fellow people as commanded by the Lord," read the statement.