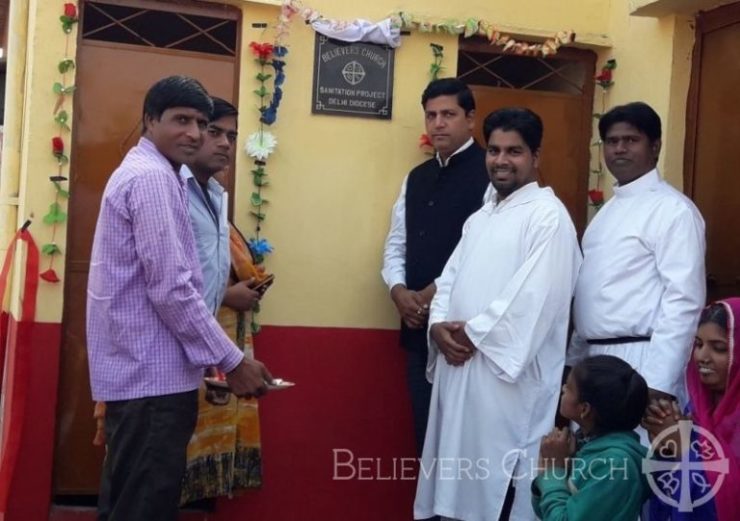 Marking World Toilet Day, Believers Eastern Church on Nov. 19 opened 13 Sanitation Projects in Agwanpur area of Faridabad and Bhati Mines, Delhi. The projects will benefit more than 2.5 lakh less privileged people living in that area.
"The families living in the region will now have access to better sanitation and hygiene facilities," said Rosy Pandit, general secretary of Mahila Morcha, B.J.P., who inaugurated the session.
"I am sure this initiative of Believers Eastern Church will inspire other civil society participants to reach out to people in remote areas to positively influence their life," Pandit added.
Believers Church has built nearly 28,000 toilets and provided sanitation facilities, particularly for the underprivileged people across various parts of the country.
"Most of the people living in the area are daily wage laborers who have migrated from Uttarakhand, Bihar, Uttar Pradesh," said Dr K. P. Yohannan, metropolitan of the church.
"Our aim is to reach out to the neediest sections so that their life quality improves bit by bit," he added.
"We conducted a survey of several areas and found these people to be amongst most marginalized," said Bishop Dr Simon John of Believers Eastern Church.
"We are also planning to undertake other initiatives in this area like education centre for children, free medical camps etc," he added.
Prita Ahuja president of Pargati India, Hemlata Sharma from Paryas Welfare Society, Rev.Fr Jagan Mohan Rao, Rev. Fr Deepak Kumar, Rev. Fr Patrash Maradi, Deacon Sunil Lal and local leaders from the area were also present at the inauguration.