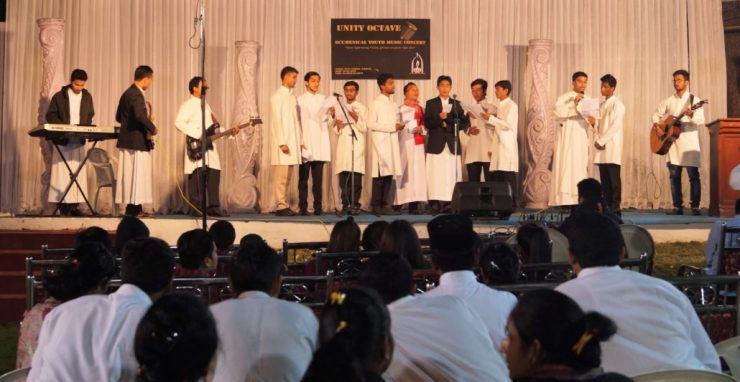 Various Christian faith communities across Nagpur have participated in a music concert organized by the National Council of Churches in India (NCCI) on Jan. 18 at Sristhi Lawn, NCCI Campus, Nagpur, on the theme "Your right hand, O Lord, glorious in power (Ex. 15:6)."
Through the music event, the ecumenical body aimed to enlarge ecumenical rapport and togetherness among the Christians, especially young men and women, "spreading the message of peace and unity through music in the midst of the rising atmosphere of turmoil and intolerance in our society."
The event filled with delightful experiences as there were different forms of music, including bhajan, choir, male voice, qawwali and western. Also songs were sung in various languages, such as English, Hindi, Latin, Malayalam, Marathi and Mizo.
The schedule also included choreography, group dance and a skit on unity.
Churches, seminaries and organizations from different Christian faith communities across the city participated in the event.
According to NCCI, there were participants from St Ursula Girls High School, St Charles Seminary, St Thomas Orthodox Theological Seminary (STOTS), Talking Hands Restaurant, Nagpur Christian Art Ministry, NDC Boys Hostel, CNI St Thomas Church (Hanuman Nagar), Mizo Fellowship, and North East Christian Fellowship.