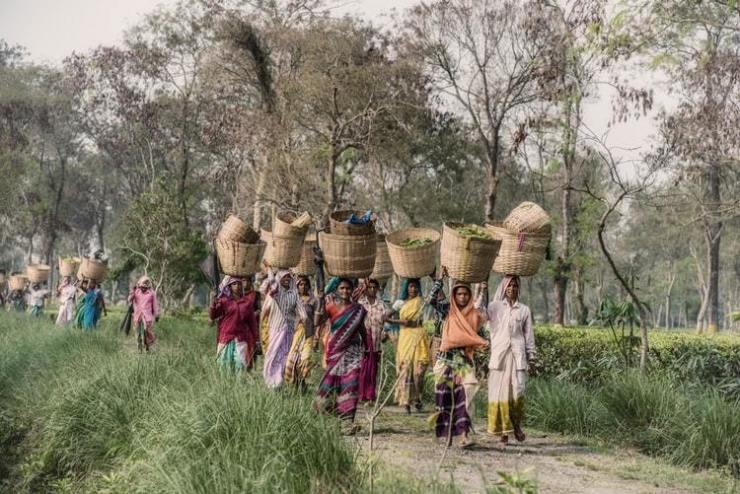 On November 8, Christians in India observed Dalit Liberation Sunday, themed "Challenging Caste: Affirming the Dignity of Dalit Women," to show solidarity to Dalit Christians facing discrimination in the country.
The National Council of Churches in India (NCCI) and the Catholic Bishops' Conference of India (CBCI) urged the entire Christian community to renew their responsibility toward sisters and brothers of Dalit origin, especially the women, who suffer the most.
NCCI is the apex body and ecumenical expression of Protestant and Orthodox Churches as well as ecumenical organizations, regional councils and agencies in India.
CBCI's Office for Scheduled Castes/Backward Classes is the official body formed for the overall development of the Dalits, Tribals and Backward Classes.
CBCI's Office Chairman, Reverend Sarat Chandra Nayak said in his message that "This land, where female deities are worshiped as power, knowledge and wealth, has become the most unsafe place for women. Facts show that Dalit women suffer the horrors more than Dalit men."
"In recent months, many Dalit women have been targeted, attacked and brutally killed. We bewail the fact that justice often eludes the Dalit survivors, while the perpetrators, backed by their political patrons, manipulate the law and move around scot-free."
"Violence against Dalits is often based on caste prejudice. The perpetrators consider Dalit women as mere objects to be used and thrown away. At the core, unless such a discriminatory and dehumanizing mentality changes, there won't be a reduction in the crimes against the marginalized. That's possible only when every family consciously and practically promotes at home the equal dignity and right of every child," the Christian leader added.
"Lamentably, the intellectual luminaries, human rights activists, civil society members and the unprejudiced media are strategically silenced, while others become the mouthpiece of the power of the day and slaves of the privileged class," he said.
According to The Constitution (Scheduled Castes) Order, 1950, no person who professes a religion different from the Hindu (the Sikh or the Buddhist) religion shall be deemed to be a member of a Scheduled Caste.
For several years, Dalit Christians and Muslims in the country have been pressing on the government seeking for the scheduled castes status, but have seen no hope.
Throughout India, Dalits are considered as the lowest caste of all people. Irrespective of the religion, they are highly vulnerable to social discrimination, especially the women.
According to government data, there are more than 200 million Dalits in India. Of the 25 million Christians in the country, 60 percent are of Dalit/tribal origin.
"No one can serve Christ and caste — the practice of caste is a sin and untouchability a crime. Practice of caste in its many manifestations despite it being rendered illegal is a blot on Indian social life and polity. Unfortunately social institutions including churches and political parties practice caste either tacitly or sometimes even openly," NCCI said in its November 8 press release.