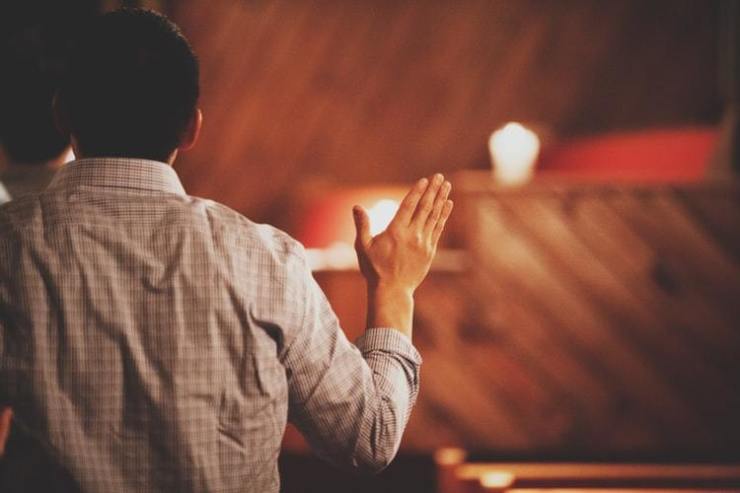 More than 10,000 Christians from various denominations held a peaceful sit-in protest on November 2 demanding justice for Tawang church in Arunachal Pradesh.
Joseph Singhi, pastor of the Tawang Christian Revival church, was arrested on October 6 based on the FIR filed by the district land revenue and survey officer. The officials accused him of maintaining a church on government land without permission.
When the news of arrest reached the local Christian leaders, they were outraged.
Eight people accompanied Singhi to the police station. The officials recorded their statement and released him on bail.
Since October 6, Christians have been asking justice for Tawang church. They accused the government of violating their right to worship by refusing permission to renovate the church.
In the rally organized by ecumenical Arunachal Christian Forum (ACF) on November 2, Taw Tebin, one of the participants asked, "Right to freedom of religion is our constitutional right. But the state government does not allow us to construct churches. Where can we gather and worship our God?"
"No other religious community faces restrictions on constructing their religious worship places," Tebin told UCA News.
While addressing the rally, ACF President, Toko Teki said that the Tawang church issue "is not a confrontation with Buddhist brothers and sisters of Tawang and other parts of the state."
"Arunachal Christian Forum does not believe the issue is Buddhist versus Christian as a few people are trying to paint on social media."
"We have no intention to convert Buddhists into Christian and turn Tawang into a Christian district. We just need a place of worship in Tawang. There are Christian government employees, even health workers, who need a place for worshiping. That is our democratic right," he said.
According to Teki, churches are committed to maintaining peace and brotherhood in a state. However, "if our democratic right is denied, we will continue to fight," he said.
ACF organized a sit-in protest after the government failed to address several memorandums that were submitted earlier. "We have submitted enough memorandums to the government, with no results so far," Teki said.
But the government claims that the Tawang Christian Revival Church was built on government land. It cannot be renovated due to the 2009 Supreme Court order that banned construction of church, temple, mosque or gurudwara on public places.
According to Teki, the government is trying to set up a "high-power committee" to resolve the dispute. But if its "recommendations turn out to be unsatisfactory, we shall continue our movement in every district," he said.
"It is our constitutional right to have worship places. We are not demanding anything outside the purview of the law of the land," said Teki.