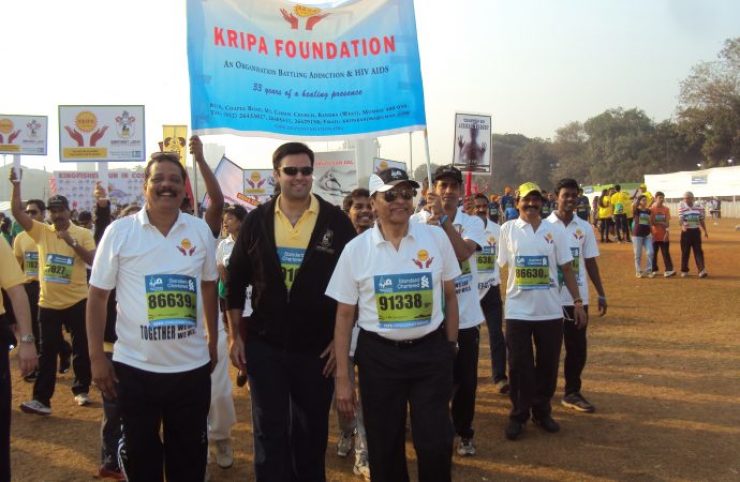 A group of Catholics will participate in Mumbai's annual marathon to raise funds and to create awareness of n NGO working with drug addicts and people with HIV/AIDS in India.
Led by Fr Joseph Pereira, 75-year-old, a team of 40 strong runners from the foundation will take part in the marathon, which takes place on Jan. 21.
"One can feel the energy of Mother Teresa," Pereira told Crux.
"It is a great morning of celebrating the joy of serving people who are marginalized and handicapped," he added.
It has been a tradition for the NGO to raise a team of runners to take part at the marathon and draw attention to their work, and to raise funds, with several people sponsoring individual Kripa runners
"In 1971, going through a spiritual crisis, I met Mother Teresa of Kolkata, who pushed me to work for addicts," said Pereira.
"Mother Teresa called me to assist her with the many cases of people who had gone into abject poverty as a result of addiction. Mother Teresa epitomized compassion," he added.
The Mumbai marathon, participated by thousands of people, including tycoons, Bollywood stars, and amateur athletes, is the largest marathon in Asia since 2004. It is also India's largest charity stage for fundraising.
The activities include full marathon, half-marathon, the 4-mile Dream Run, in which the Kripa Foundation participates, and two shorter distances for senior citizens and people with disabilities.