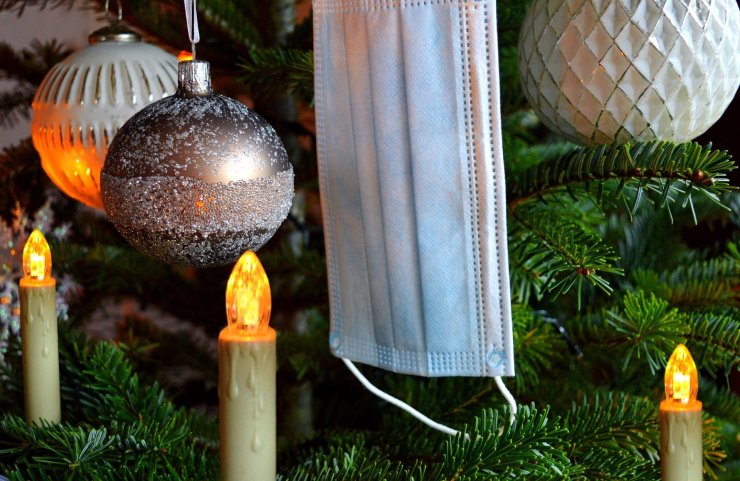 The Maharashtra government on Tuesday declared a 14-day night curfew from December 22, 2020 to January 5, 2021, from 11 pm to 6 am, as a precautionary measure against the new coronavirus strain from the UK.
"More precautions are being taken in the state and we have to be more vigilant for the next 15 days," said Chief Minister Uddhav Thackeray after chairing a meeting with BMC commissioner and state health officials on Monday.
Following the announcement of curfew, all the churches in Mumbai changed their timing for the first time and decided to wrap up Christmas night services and New Year eve masses before 10 pm.
Each year, Christians have the tradition of welcoming Christmas with a holy midnight mass after 10 pm or 12 am on December 24. Likewise, they assemble for a mass after 8 pm or 10 pm on New Year's Eve. But this year, recognizing the severity of the COVID-19 situation, Mumbai churches agreed to terminate all their services before 10 pm, keeping to the guidelines of the state government.
Churches in Nagpur have gone beyond the expectations of government security and self-imposed limits to ensure a secure Christmas celebration for all. They cancelled house-to-house carol singing, along with the suspension of midnight masses. They would ban group meetings and adopt strict seating arrangements for the safety of everyone.
"We have cancelled the customary and most looked forward to carol singing group's visit to church member homes. Also, the midnight worship or mass on Christmas eve has been put on hold," said Rev Ramakrishnan, district superintendent of Methodist Church.
According to him, only 40 percent of the total seating capacity would be permitted by the Methodist Church. "We can seat around 150 members but that will now be around 60," he said.
The famous All Saints Cathedral will hold English service at 8 am and the Hindi service at 11 am. All other events have been put on hold on the day of Christmas.
The Archbishop of the Roman Catholic Archdiocese of Nagpur, the Most Reverend Elias Joseph Gonsalves said, "To chase away the dark clouds of pandemic, Christmas is coming like a shining light. But we have to exercise caution because every citizen is like a family member. Vasudhaiva kutumbakam (the world is one family) is a vision we Indians have inherited from our ancient sages. That all human beings are part of one family is also the heart of the Christian faith. So while we worship the Lord, it is also our duty to ensure safety of others around us."
Residents of the Mecosabagh Christian Colony, the only area with a majority Christian population in Nagpur, have also decided to limit their celebration during Christmas. Executive member of the Mecosabagh Christian Welfare Association (MCWA), Michael Morde said, "We used to organize a community dinner, sports events for kids and some cultural things. But this year, we will not organize non-religious group events, as safety of people is paramount."
Since the time lockdown was enforced in Maharashtra, churches switched to online services. Even during Christmas and New Year, those unable to attend on-site masses due to COVID-19 restrictions, can listen to Christmas messages via live webcasting or delayed live feeds.