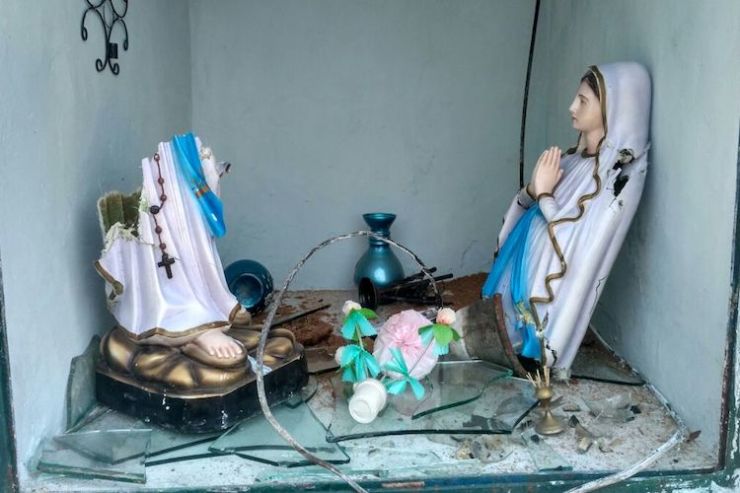 A church found vandalized on Dec. 14 in Chapatoli village near Duliajan in Assam has left the local Christian community in a shock as they usually got along well with non-Christians in the locality.
Police arrested two men suspected of damaging a crucifix and statue of Mary in St Thomas Catholic Church. They are both residents of Cahpatoli.
Commenting on the incident, the local archbishop said that certain forces with vested interests were seeking to sow seeds of hatred and discord among the people who have lived in peace and harmony in the plantations since pre-independence era.
"The present speculation is that it was done by some disgruntled youth just to create a sensation," Archbishop Thomas Menamparampil told Crux.
Local legislator Terosh Gowala has expressed solidarity with the Christian community. He promised to reinstate the damaged crucifix, the statue and other damages in the church.
With Christmas a little over a week away, the incident has disrupted the festive mood among Christians in Assam.
"The government must also ensure security for the Christians especially during the Christmas season," said Menamparampil.