The third annual Global Hymn Sing is expected to reach up to a million people in churches all over the world this Sunday.
Churches from different traditions and languages will be singing the classic hymn Jesus shall reign as an expression of their commitment to the mission of Jesus Christ.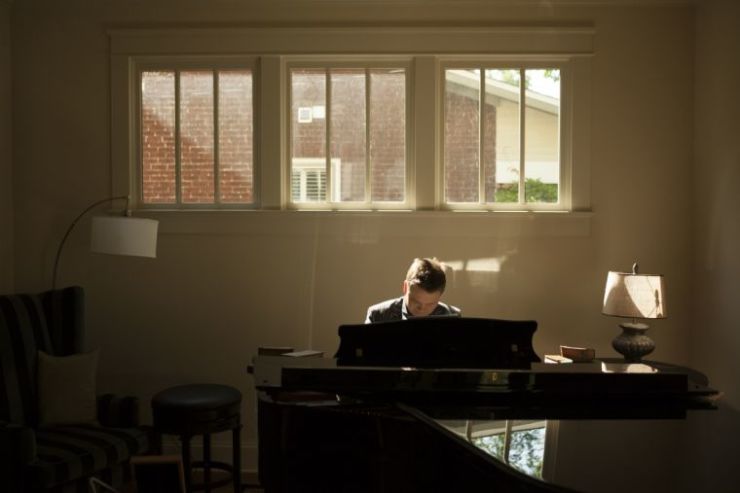 The project is an initiative of Getty Music with OMF, which supports church planting, missional business, student work and medical practice.
Already more than 700,000 people from 3,300 churches in 68 countries have signed up for the 2018 campaign and more are registering their participation every day.
The use of the hymn was inspired by Scottish Olympic athlete Eric Liddell, who was the focus of the award-winning film Chariots of Fire.
In 1925, less than a year after winning the gold medal at the Paris Olympics, Liddell left to become a missionary in China. When he was leaving Edinburgh's Waverley Station, he was asked to comment and instead of making a statement he sang: 'Jesus shall reign where'er the sun/ Does his successive journeys run/ His kingdom stretch from shore to shore/ Till moons shall wax and wane no more.'
Keith and Kristyn Getty have written a new chorus for the hymn by Isaac Watts. Keith said: 'This hymn, Jesus Shall Reign, is very special to me. In that moment when the world was against him, Liddell stood firm and continued on the mission he knew God had called him to. The story of the church in China has been an incredible one, growing from 1 million believers to an estimated 100 million believers today. We want this campaign not only to be about congregational singing, but churches partnering in missions to see more lives impacted by the transformational message of the gospel.'
Dr Patrick Fung, OMF general director, said: 'Nearly one-third of the world's population live in places with little or no access to the gospel. That's over 2 billion individuals worldwide who need someone to share the good news of Jesus with them. We are passionate about drawing together the church around the world and we believe the Global Hymn Sing is a great opportunity to encourage more individuals and churches to engage with global mission.'
The song, the sheet music, MP3s, and many other resources are now available free of charge here.